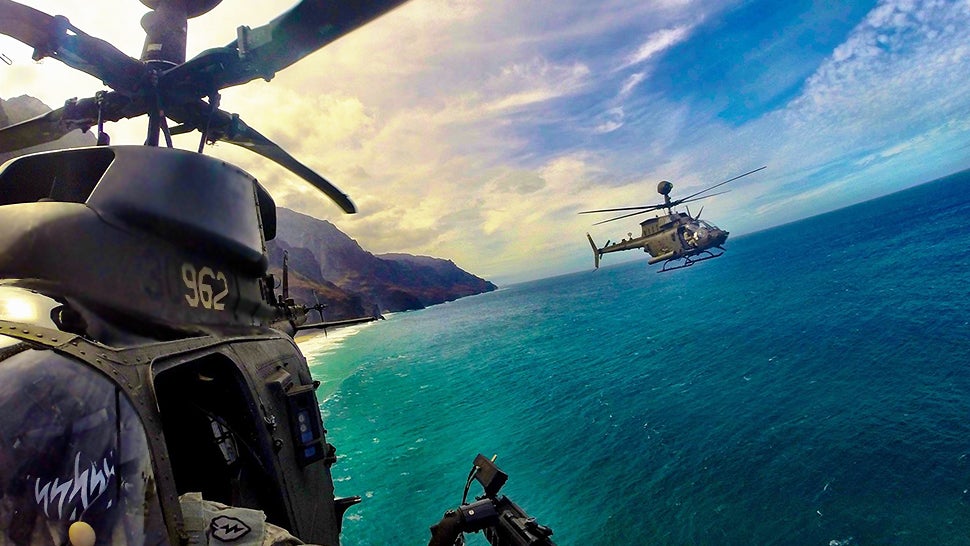 "
Wingman
," which won the US Army Aviation Photo Of The Year award.
With the approach of the
MCAS Beaufort Air Show
, that the whole family will be going to, I thought I'd share some aviation-related links in the days leading up to the show. First, we'll start with helicopters.
First
: The picture above is a photo of some
recently retired OH-58D Kiowa Warriors
out in Hawaii. I'm not sure it's totally fair to have Hawaii in your pictures of military aircraft, since Hawaii is so much more scenic, than say...Pensacola.
Second
: You've all seen the iconic photos of Marine One, the Presidential helicopter, landing on the lawn of the White House. They typically look like
this
. However, this is the coolest photo I've seen because it's
from
Marine One.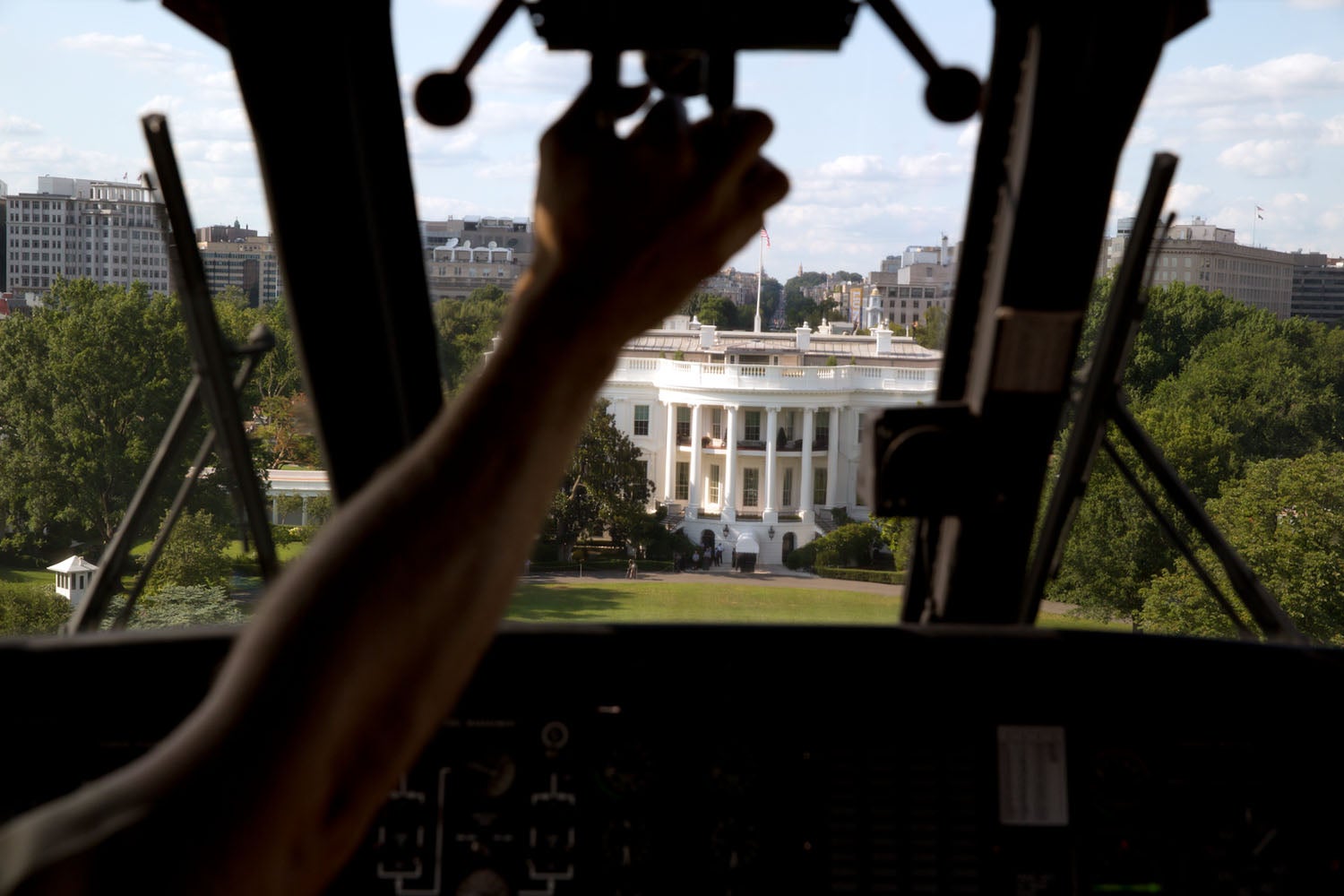 Coming in for a landing at the White House
More photos of the inside of Marine One are here
.