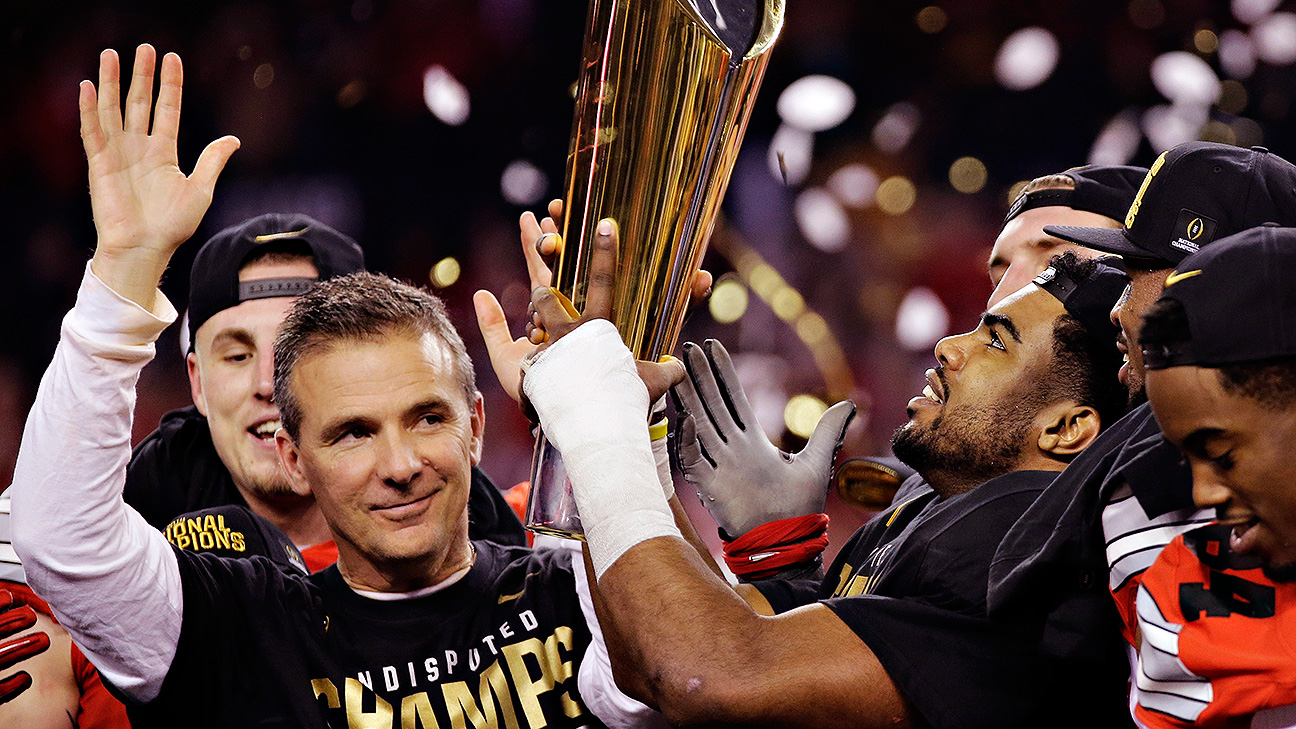 As much as I would have liked for Oregon to win, I have to congratulate Ohio State on overcoming some adversity and going through both Alabama and Oregon to win the first college football playoff. The BCS certainly wouln't have put Ohio State in the title game, but as they proved on the field last night, they were the best team. The playoff committee certainly was certainly vindicated by their inclusion of Ohio State as the number four team.
I was surprised at how well the young, third-string OSU quarterback handled himself in the three games that the started. It was clear that he has all the physical skills to be a great QB. Urban Meyer has certainly got himself a good thing going in Columbus, where he's turned Ohio State into a fast, tough team.
With all the positives of the playoff, I'd still like to see the playoff expanded to eight teams. I think TCU was certainly deserving of a spot in the playoff, and expanding the field to eight teams would probably be all that you need to do to bring in all the deserving teams. Of course, the number nine team would complain, but if you're number nine, you could have done better.
Oh, and can we get the crystal ball trophy back? The new trophy looks dumb and ordinary. The crystal football trophy was special. It was great to see the championship teams holding the crystal football.