Friday!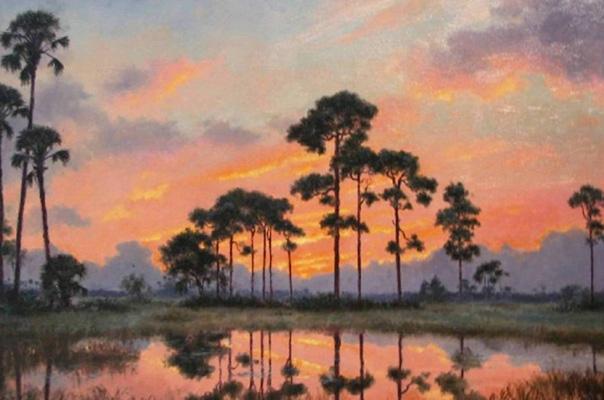 Moon Light Everglades, Backus
Here are a few news stories from around these parts, and a suggestion for some grilling.
1.
USC welcomes record freshman class
. No, it doesn't just
seem
like there are more students here, there are actually more of them. Plan your driving accordingly.
2.
Costco might be going in over near Harbison
. This is such a dumb thing to do, as the traffic over there is absolutely atrocious. I already avoid the Harbison area like the plague. You could put a Costco over near Ft. Jackson and make a ton of money. I don't see why the northeast side of Columbia isn't getting more consideration.
3. Need an idea for grilling this weekend? Try your hand at a
Bacon, Cheddar, and Chive Stuffed Planked Portobello mushroom
.
4. Three weeks until college football starts. How will the Gamecocks do in 2015? Hopefully, the defense will be better. I don't think anyone really knows what to expect.
Here's what Saturday Down South is predicting
.